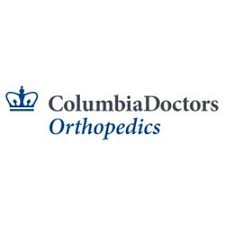 Columbia Pediatric Orthopedics is hosting it's 5th Annual Non Operative Treatment of Childhood Scoliosis.  The 5th Annual Non Operative Treatment of Childhood Scoliosis CME is an opportunity to learn about state of the art, non-operative treatment of scoliosis across the ages. Patients with juvenile and adolescent scoliosis also have vastly expanded palette of treatment options including Scoliosis specific physical therapy and Rigo Cheneau bracing. Experts from Columbia's Center for the Conservative Treatment of Scoliosis and visiting lecturers will share their experience in presentations and will demonstrate best practices.
The course will review the current state of knowledge about bracing including smart bracing and addressing the sagittal plane. We are excited to have Dr. Stefan Parent update the audience on 3D Modeling. Participants will emerge with a renewed appreciation of the three dimensional aspects of scoliosis and the full gamut of modern treatment options. The faculty and speakers are the most experienced in the field, bringing expertise in bracing, casting, and therapy for childhood scoliosis. We will also address concerns about scoliosis after skeletal maturity.
This activity is designed for providers who are treating patients with scoliosis and would like to assess the risk versus benefits of surgical treatments and non-operative treatments. Physical Therapists as well as physicians are strongly encouraged to attend.
At the conclusion of this activity, participants will be better able to:
-Define the classification for EOS and AIS
-Discuss the principles around bracing and the RSC brace
-List the indications for Schroth therapy
-Understand Non Operative Options for Scoliosis after Skeletal Maturity
2019_Conservative-Scoli_CME_Flyer
To register for this conference please follow this link.