Achieving shoulder balance has been described as an important indicator of clinical success following surgery for idiopathic scoliosis, one that drives patients' satisfaction with their appearance after surgery. Consequently, shoulder balance is a critical component in surgical planning and when evaluating results. This subject was recently the focus of research undertaken by pediatric orthopedic surgeons Michael G. Vitale, MD, MPH and Benjamin D. Roye, MD, at NewYork-Presbyterian/Columbia University Irving Medical Center and their colleagues in the Pediatric Spine Study Group. The study looked at the effect of anterior vertebral body tethering (AVBT) on shoulder balance, which to date had not been reported in the literature.
Dr. Vitale, who is Director of the Division of Pediatric Orthopedics at NewYork-Presbyterian/Columbia and Chief of the Pediatric Spine and Scoliosis Service at NewYork-Presbyterian Morgan Stanley Children's Hospital, facilitated the establishment of the Pediatric Spine Study Group whose clinical and scientific members conduct extensive multicenter international research focused on improving the care of young people with scoliosis.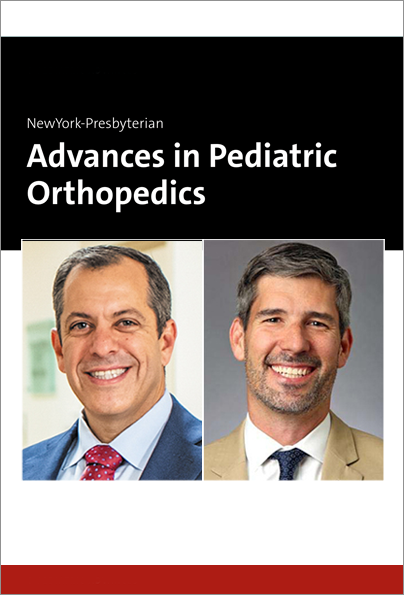 For patients with severe progressive variants of scoliosis, posterior spinal fusion offers the possibility of correction but prevents further growth of the fused segment of spine as well as restricting motion. Anterior vertebral body tethering provides an alternative that may mitigate these risks in younger patients with curves less than 65 degrees and significant growth remaining. In anterior vertebral tethering, screws are placed in the front of the spine and attached to each other with a flexible, polyethyleneterephthalate cable on the convexity of the curve. Compared to fusion techniques, this surgery corrects the underlying pathology while allowing continued spinal growth and preserving motion.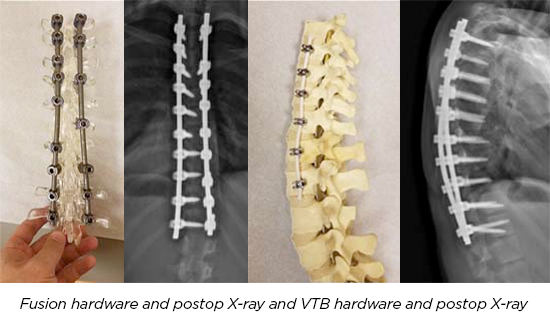 In their study, pediatric orthopedic surgeons at NewYork-Presbyterian/Columbia University Irving Medical Center and several centers in the United States and Canada performed an analysis of shoulder balance of 50 patients with Lenke 1 and Lenke 2 curves identified through the International Registry of the Pediatric Spine Study Group. Specifically the retrospective case series study focused on postoperative shoulder imbalance in patients who had AVBT surgery with two-year follow-up.
The authors note that this study is the first to report on shoulder balance following anterior vertebral body tethering of the spine for idiopathic scoliosis.
In the November 2021 issue of Spine Deformity, the researchers presented their findings, which included:
A decrease in the number of patients with shoulder imbalance from 30 percent preoperatively to 16 percent postoperatively, likely reflecting the potential of the proximal thoracic curve to correct spontaneously following AVBT
Development of new shoulder imbalance in 11.4 percent of cases
Fewer occurrences of shoulder imbalance at two-year follow-up in Lenke type 1 patients than in Lenke type 2 patients