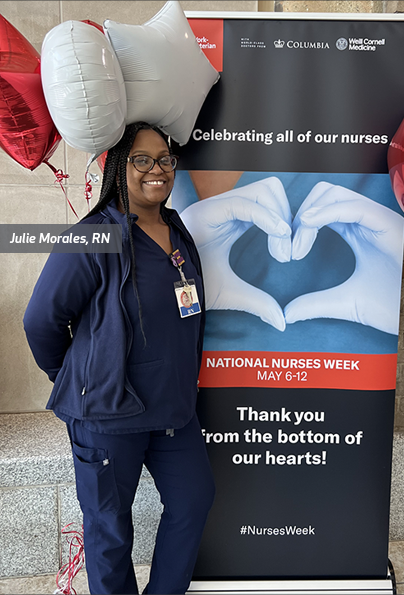 We are very fortunate to have such a caring and talented nursing staff, like Julie Morales, RN, pictured. Sending our thanks to Nurse Morales and our Nurse Practitioners Ameeka George, Fatema Sadeque-Iqbal, Jennifer Crotty, and Ameeka George. We appreciate your tireless passion for top-notch healthcare.
Each year, National Nurses Week runs from May 6–12 (Florence Nightingale's birthday). The ANA (American Nurses Association) supports and encourages the nursing profession. Since 1953, a variety of politicians and leaders have been honoring nurses for their dedication and hard work. In 1994, the ANA officially recognized permanent dates for National Nurses Week: May 6–12.
Make sure to thank a nurse you know during this time—and all year long!