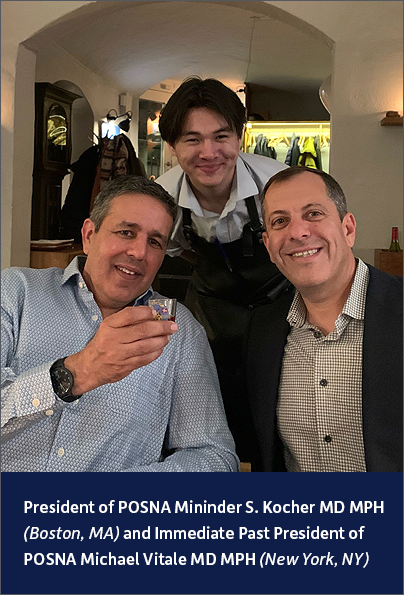 Dr. Vitale attended the 2022 EPOS Annual Meeting (European Paediatric Orthopaedic Society) from April 6–9 in Copenhagen, Denmark. This photo shows Dr. Vitale (right) connecting with fellow POSNA president, Mininder S. Kocher MD MPH (left). Michael Vitale MD MPH, POSNA's Immediate Past President, commented:
"So glad to spend time with my friend Min Kocher who proceeded me as POSNA president and colleagues from Europe at the recent EPOS annual meeting in Copenhagen."
The POSNA Annual Meeting is May 11–14, 2022. See the link below for more information about POSNA 2022.