← Back
Fatema Sadeque-Iqbal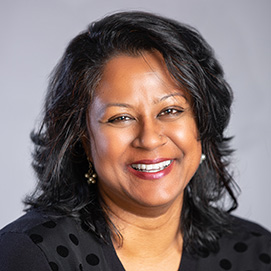 Fatema Sadeque, is the inpatient Nurse Practitioner for the Division of Pediatric Orthopedic Surgery at New York-Presbyterian Morgan Stanley Children's Hospital. Fatema works closely with the orthopedic team to manage patient medical care, anticipate discharge needs and provide post-operative education to patients and parents.
Fatema's responsibilities as the inpatient Pediatric Orthopedic Nurse Practitioner are to streamline the care for the post-operative orthopedic patients, facilitate intra-disciplinary collaboration with the Inpatient Services and be a liaison for patients and their families.
Fatema is a doctoral prepared board-certified Family Nurse Practitioner. Fatema has been a nurse for over 20 years and has worked in various areas of nursing including administration, education, research, inpatient and outpatient care, primary care and in specialty areas such as Pediatrics and Genetics. She is the founder of the Bangladeshi American Nurses Association.
Fatema is co-author of systematic review " The effectiveness of school-based family asthma educational programs on the quality of life and number of asthma exacerbations of children aged five to 18 years diagnosed with asthma: a systematic review protocol". Co-authored "COVID-19's Impact on Genetics at One Medical Center in New York."
Fatema graduated with a Bachelor degree from New York University. She completed her Master's Degree in Nursing at Lehman College of New York and her Doctorate in Nursing from Pace University. Fatema completed NYP Quality & Safety Fellowship and established standardization of Handoff.