← Back
Kyla Lafond, RN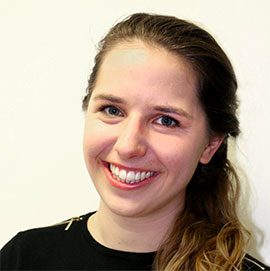 Kyla Lafond, RN is the Clinical Nurse for Dr. Vitale in the outpatient setting. Kyla works closely with the orthopedic team to manage patient medical care, anticipate needs of patients and families regarding conservative care, pre-operative and post-operative needs.
Kyla graduated with a Bachelor degree in Nursing from the College of Mount Saint Vincent and worked as an inpatient nurse at Hospital for Special Surgery. Kyla also holds a Bachelor degree in Disability Studies from Drexel University.
Kyla has a special interest in adaptive sports and has volunteered with multiple regional programs, including 5 seasons as an adaptive ski instructor at Windham Mountain.