← Back
William Campos, Administrative Coordinator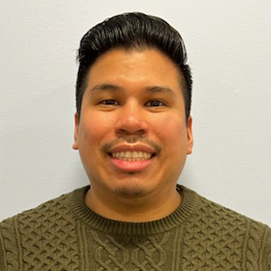 William Campos joined Columbia Orthopedics in January 2013. He's currently the Pediatric Orthopedics Division Academic Coordinator and Practice Administrative Coordinator for Dr. Michael G. Vitale. He manages Pediatric Orthopedic Fellowship programs for both Drs. Michael G. Vitale & Joshua E. Hyman.
William also assures operational excellence of the practice and all academic, educational, and leadership activities. William acts as a representative of Dr. Michael Vitale and the practice to internal and external parties, including but not limited to medical professionals, hospital leadership, department leadership, and other essential contacts. He oversees and maintains the surgeon's daily schedule assuring that various activities are well planned and align with the surgeon's and division priorities.
William is a graduate from Berkeley College with a Bachelor degree in Business Administration. Since joining Orthopedics he has been implanting his knowledge to our department. Will is fluent in both English and Spanish. During his free time he enjoys outdoor activities such as hiking, running, site seeing. He also enjoys watching Soccer and Football.