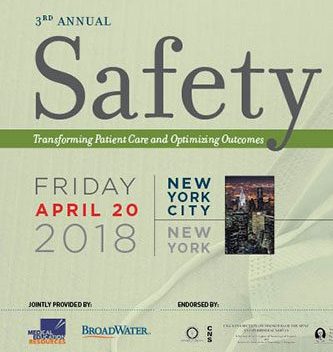 On April 20, Columbia hosted the 3rd Annual Safety in Spine Surgery Summit in New York City to a sold-out audience with keynote speaker General Stanley McChrystal and co-chaired by Columbia Orthopedics Chief Quality Officer and Chief of Pediatric Spine and Scoliosis Surgery Michael G. Vitale, MD, MPH and Chief of the Spine Division Lawrence G. Lenke, MD. The day-long summit included lectures from Chief of Sports Medicine Christopher S. Ahmad, MD and researcher Kevin Wang, MPH. The Summit was split into three parts: Surgeons Fixing Problems; How the Wisdom of the Crowd, Dedicated Teams, and Standard Work Make Care Better; and The Macroeconomic Picture.
General McChrystal discussed "Team of Teams," encouraging team-building and forward thinking based on his extensive experience in the armed forces.
For more about what was featured at the Summit, view the program here.
Drs Vitale and Lenke were also interviewed about the event in Becker's Spine Review. View the article here.
You can also read more about Safety in Spine Surgery by following this link.