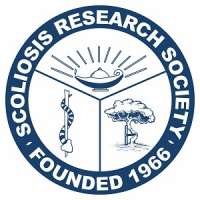 Dr. Michael Vitale commented about his Early Onset Scoliosis Research Study:
"Use of MAGEC for patients with early onset scoliosis has made a huge difference with regard to the quality of life of my patients," said Dr. Vitale. "We all continue to find ways to make care better for these kids and this amazing new technology is making a difference."
Columbia Orthopedics Chief Pediatric Spine and Scoliosis Surgery and Chief Quality Officer Michael Vitale, MD, MPH led an Early Onset Scoliosis research study along with Dr. David Skaggs, Director of Spine Surgery at Children's Hospital Los Angeles, and Dr. Behrooz Akbarnia, Medical Director at the San Diego Center for Spinal Disorders, on health-related quality of life outcomes of patients with early onset scoliosis (EOS) who were treated with TGR growing rods versus MCGR growing rods. The study found that MCGR patients "had improved post-operative quality of life." The complete findings were presented at the 24th International Meeting on Advanced Spine Techniques (IMAST) in July 2017.
For more about the study, please visit here.
Courtesy of Columbia Orthopedics site