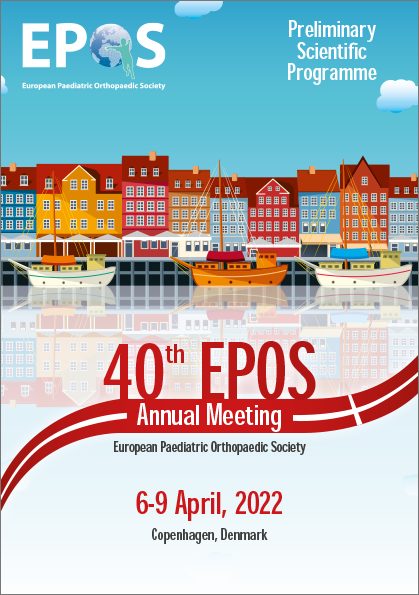 EPOS Annual Meeting in Denmark
Dr. Vitale recently attended the 2022 EPOS Annual Meeting (European Paediatric Orthopaedic Society), April 6–9 in Copenhagen, Denmark.
He spoke on topics including "Younger age at spinal cord detethering is potentially associated with a  reduced risk of curve progression in children with early onset scoliosis" and "Upper instrumented vertebrae (UIV) selection matters: Increased risk of proximal junctional kyphosis when UIV is below T2 in Scheuermann's kyphosis." The 2022 EPOS Annual Meeting was filled with insights and discussions on the latest Pediatric Orthopaedic topics. Next year, the meeting will be held in Kraków, Poland.
More Info About EPOS
EPOS was founded in 1981, in Paris by a group of 5 paediatric orthopaedic surgeons. The first EPOS meeting was held in Paris and was attended by 13 surgeons. Nowadays the society has more than 500 surgeons spread around the world.
EPOS Mission:
To increase the quality of care of children with orthopaedic conditions. This goal is helped by increasing the communication between professionals dealing with the child, improving the education of those interested in the child care and sharing and diffusing the advances in knowledge.