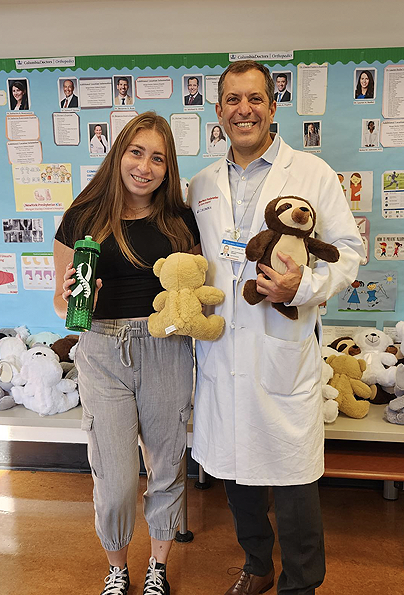 After my last donation of 125 Higgy Bears with scoliosis back braces, I decided that it would be so nice and comforting for children and teens who were about to have surgery to be able to receive a bear with a fused spine. Lauren from Higgy Bears created various stuffed animals that have the feeling of rods in their back representing a fused spine. My goal is to make sure no scoliosis patient feels alone.
Along side the bears I donated scoliosis water bottles and rubber bracelet with empowering messages. These are just little reminders for each patient that you will get through this difficult time. My surgery has changed me both physically and emotionally as a person and I am grateful to be able to make someone else's experience with a spinal fusion even a little bit easier.
I will continue to join support groups, share my story, and be a resource for anyone who needs.
—Maya
For more information, read more about Higgy Bears here.
See the first article we posted about Maya and Higgy Bears in June, 2021.