Patient Cases
Natalie was first diagnosed with scoliosis when she was 3 years old. Initially, her curve was small and was treated conservatively. However, when she went for her regular visit at age 7 her curve had suddenly jumped from 27 degrees to 63 degrees and she was referred to Dr. Vitale for further management....
MORE >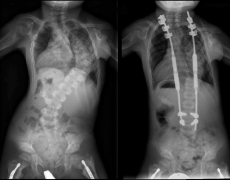 Ismaeel is a 6-year-old boy who has been seeing Dr. Vitale since he was 5 months old for several orthopedic concerns. He and his 10-year-old brother Yaseen were born with a rare disorder that causes multiple skeletal abnormalities such as short stature, bowed legs, and scoliosis. Over the years, beginning when Ismaeel was 2 years old, Dr. Vitale performed several surgeries ...
MORE >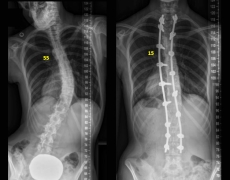 Samantha was a 15 year old that presented to Dr. Vitale with a large scoliosis. She had been diagnosed at age 11 and was also having back pain. She had tried bracing and therapy prior to seeing Dr. Vitale. The curve was beginning to impact her quality of life so they sought Dr. Vitale out for another opinion. They proceeded forward ...
MORE >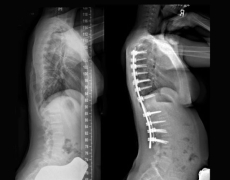 Emma is a 13 year old competitive dancer; performing jazz, tap, lyrical, ballet, and modern dance! She came to see Dr. Vitale when she was first diagnosed with adolescent idiopathic scoliosis at age 12. At that time her main curve was already 53 degrees. A curve of this size in a growing child has an extremely high likelihood of progressing. ...
MORE >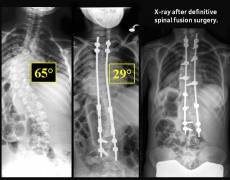 Hagar is a 16 year old young woman who was born with several problems with her heart and esophagus that required multiple major surgeries within the first few years of her life. As a result of these thoracic surgeries, Hagar had developed scoliosis by the time she was 2 years old. Initially she was managed with a back brace but when ...
MORE >