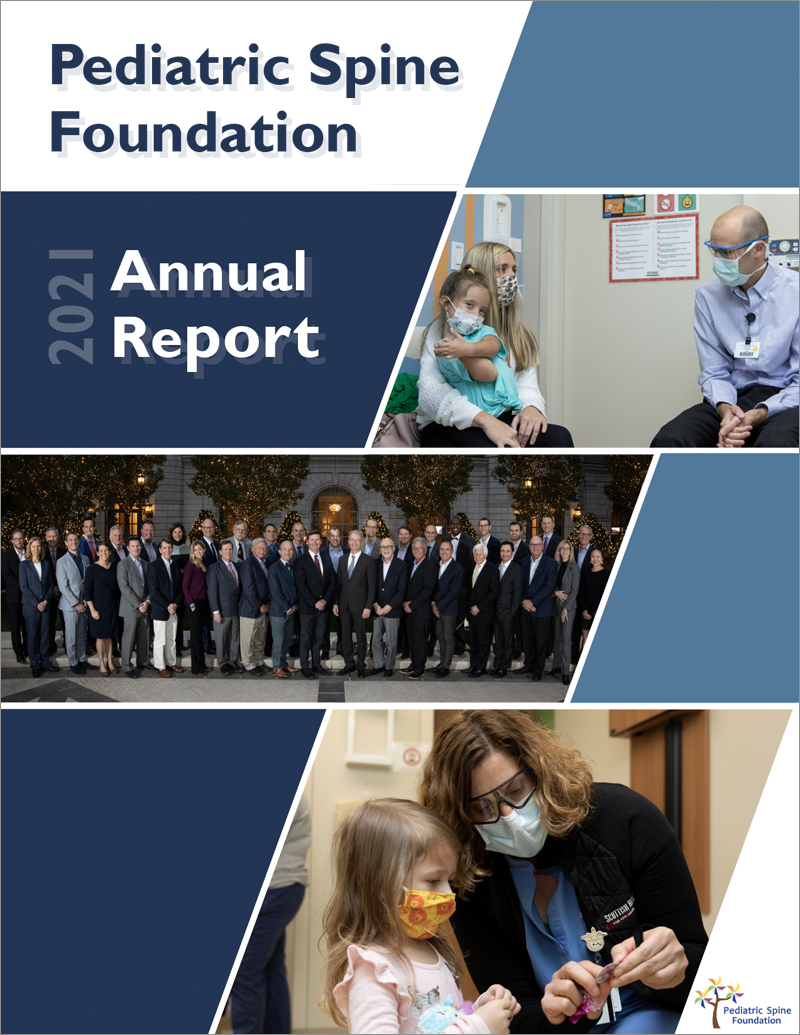 Michael Vitale, MD, MPH is a founding member of Pediatric Spine Foundation and a member of the Board of Directors for the Pediatric Spine Foundation. He is currently the Director of Pediatric Orthopaedics and Chief of the Pediatric Spine Service at the Morgan Stanley Children's Hospital of New York, while serving as the Ana Lucia Professor of Clinical Orthopaedic Surgery at Columbia University College of Physicians and Surgeons.
THE PRESIDENT'S MESSAGE
2021 was a year made up of small steps forward and daily gratitude for each of those steps. Life within the Pediatric Spine Foundation was no different. We were grateful to welcome many new members and a few new institutions. We were thankful to again see many patients in person and to meet with colleagues around the same table. We were appreciative of our many donors and supporters, without which we wouldn't be able to do what we do.
Throughout the year our Research Interest Groups continued to Zoom and meet regularly, developing research projects and producing 30 publications. One research initiative I am most proud of is starting a spondylolisthesis and back pain working group to help address a very prevalent and important issue, which until now has been understudied by the pediatric spine community. In the education arena, the annual International Congress of Early Onset Scoliosis (ICEOS) was held in-person in Salt Lake City with our very own Dr. John Smith as local host and chaired by Dr. Jack Flynn. Many of our Pediatric Spine members received honors and awards, including Dr. Behrooz Akbarnia.
As is often the case, it is rewarding to look back, but what really deserves our focus is the present. With over 180 participating clinicians at 80 sites around the world, our registry has over 10,400 patients. We have 60 active projects with many new members leading us closer to our mission. We are proud to be the largest spine deformity research organization in the world and the largest organization dedicated to better outcomes for patients with spine deformity.
With many thanks,
Dr. David Skaggs