← Back
Dr. Vitale suggests alternatives to surgery for athlete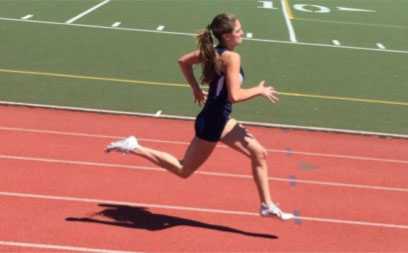 At the age of thirteen, I was diagnosed with a 51 degree thoracic curve and a 37 degree lumbar curve. I was an athlete before my diagnosis and I am still an athlete today. I visited six surgeons for multiple "second opinions" and was told by almost every one of them that I should consider surgery within three to six months because my curve and rotation were so bad, and my lungs were being compromised. Then I finally met Dr. Vitale.
I had been feeling depressed and defeated until I visited Dr. Vitale, who gave me the option to try bracing and a method of physical therapy called Schroth. Dr. Vitale was willing to give me the opportunity to at least try an alternative to surgery. I'm not sure that he knew just how determined I was to not let scoliosis define me or stop me from being a competitive athlete. As of January 12, 2017 my thoracic curve was measured at 35 degrees and my lumbar curve is now 17 degrees, and I have grown nearing 6 inches since my initial diagnosis. The alternative treatment has worked for me!
Although, I did give up competing in certain sports like tennis and diving, which would have been bad for my curve, I refused to give up all sports and decided to put my focus on Volleyball and Track & Field. One doctor I had visited early on in my diagnosis actually said to me, "What does it matter, you're not going to be a professional athlete anyway." His words did not discourage me, and instead, I was determined to prove him wrong. Whether or not I become a professional athlete is not my focus, however, being the best athlete I can be, and living up to my own expectations and potential was.
Currently, I hold seven records in Track & Field at my high school. To be able to say today that I am an athlete; I have scoliosis; and most importantly, I didn't let it stop me, means more than you can ever imagine.
I am forever grateful to Dr. Vitale for not only showing me how I could make a difference in my own life, but for allowing me the opportunity to do so while I was in his care. He helped me to believe in myself and to find a strength and courage inside that I didn't know I had.