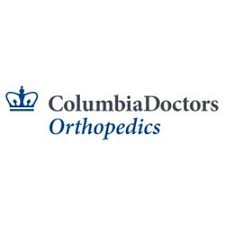 Columbia Pediatric Orthopedics is hosting a 2019 Pediatric Orthopedics Update.  This is an opportunity to learn about a vast array of orthopedic conditions that affect the pediatric population.  Pediatric experts from Columbia's Department of Orthopedics will share their knowledge and experience through presentations, question and answer sessions, as well as open round table discussions.
The course will cover Pediatric Sports and Concussions, General Pediatric Orthopedics, Pediatric Spine, and Cerebral Palsy.  The General Pediatrics section will include When to Worry and When to Refer for lower extremity alignment and deformity concerns, hip dysplasia, trauma, and foot and ankle concerns.  We will then move into the Spine section which will include a review of state-of-the-art, non-operative treatment of.  This section will also cover how to handle back pain and younger patients (< 10 years old) with scoliosis.  Moving into sports we have an excellent team of presenters that will discuss knee injuries including ACL tears, elbow injuries, hip pain, and will review the concussion protocol developed at Columbia University.  There will also be a discussion of strength training in the Young Athlete, certainly a topic on many parents' minds today.  Lastly we will have a section devoted to Cerebral Palsy that will include speakers from the Weinberg Family Cerebral Palsy Center at Columbia University.  The CP panel will discuss issues pertinent to the spine, hips, and lower extremities.  There will also be a discussion on the challenges of transitioning care as these patients reach Adulthood.  We will conclude the meeting with several round table discussions where participants can ask questions directly to many of the speakers in a small group environment.
This program is designed for healthcare providers treating the Pediatric population.  Pediatricians, Family Practitioners, Orthopedic Surgeons, Physiatrists, Nurse practitioners, Physician Assistants, Physical Therapists, and Athletic Trainers are strongly encouraged to attend.
At the conclusion of this activity, participants will be better able to:
Discuss the current literature and latest information on Pediatric Orthopedic conditions
Recognize when to worry and when to refer a patient to a Pediatric Orthopedic Specialist
Manage certain Pediatric Orthopedic conditions in the primary care setting
Here is a flier with additional information
You can register for this course by following this link