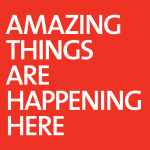 June is Scoliosis Awareness Month and Dr. Michael Vitale was featured in an article Scoliosis: 10 Facts Parents Need to Know.  
"Scoliosis is a curvature of the spine. It can vary from a slight abnormality to a disfiguring deformity that can affect how a person walks and breathes. Your child typically has a spine check each time he or she has an annual physical with your pediatrician, and often also by the school nurse.  Here Michael Vitale, MD, Chief of Pediatric Spine and Scoliosis Surgery at NewYork-Presbyterian Morgan Stanley Children's Hospital and Ana Lucia Professor of Pediatric Orthopedic Surgery at Columbia University College of Physicians and Surgeons, shares important tips for parents of children with scoliosis."
Follow this link to read the rest of the article.
You can also find the PDF version of the article here.