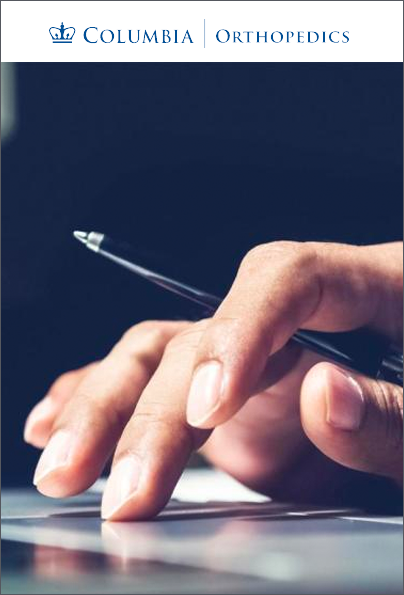 MSK Collaboration CME is coming up: make sure to register today!
Date: Monday, May 16th
Time: 1:30–5:30pm
A variety of topics will be included, such as spine, sports and neuromuscular disorders.
Columbia Orthopedics will host an upcoming webinar highlighted by top physicians from Columbia Orthopedic Surgery Department and Columbia Rehabilitation Department. These experts will include Orthopedic Surgeons, Physiatrists, Neurologists and a Physical therapist who treats the musculoskeletal system.
A broad range of topics will be covered in this webinar, including spine, sports and neuromuscular disorders. You will learn about the latest advances in pediatric musculoskeletal care. Our goal is to have the course be not only educational, but also fun and enjoyable. It will be an interactive forum—encouraging participants and faculty to collaborate and converse. Please do not hesitate to ask questions and engage with the course faculty.