← Back
The pain I experienced before the surgery is completely gone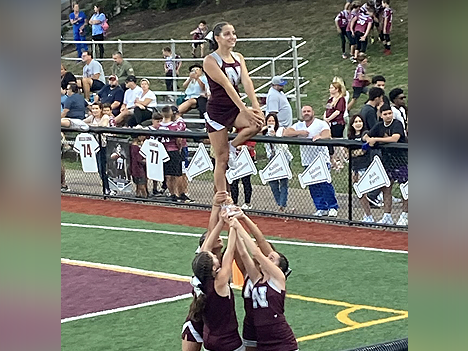 When I was 12, I was diagnosed with scoliosis. I had two curves one about 39 degrees and the other around 56 degrees. My back was constantly in pain and I was always so uncomfortable no matter what way I sat, stood, or layed down. I started going to a chiropractor in the summer of 2019, and I tried that method for two months before it was time to go see a specialist.
I saw a few specialists, and as soon as my family and I met with Dr. Vitale, we knew he was the one. Spinal Fusion surgery was my only option. From the first time we met, he explained everything with plenty of detail so I knew exactly how everything was going to go. I was nervous about the surgery, but I knew I was in the best possible hands.
The pain I experienced before the surgery is completely gone. I am now back to doing what I love, cheerleading! I have continued to improve my skill level even with the surgery. This surgery has changed my life forever, I am no longer in pain and I feel so much better than before. Dr. Vitale and his whole team was incredible and have inspired me to want to work in the medical field when I get older.
—Serena G.
(See videos featuring Serena performing cheerleading and gymnastics, further down on this page.)
---
---